Let me start by…
…giving you some information about the island. The official name is Gedney Island, and it is located between Everett and Whidbey Island, approximately 5 miles out of the Everett harbor. From Hat, there is a view of Everett, Whidbey and Camano Islands. Although it is a private island, we do have our own ferry for owners and invited guests, and a barge for transporting large items and automobiles. Many owners keep a car on the island, for easy access to properties.
We have phones…
…and power from the mainland, and a community water district on the island. All the roads are maintained, but none are paved. We even have our own gravel pit, and builders right on the island. Other than a community garden, there is no shopping, restaurants or espresso stands. Our wildlife is limited to a thriving rabbit community, our island ducks, hummingbirds, and various other birds including many resident Eagles.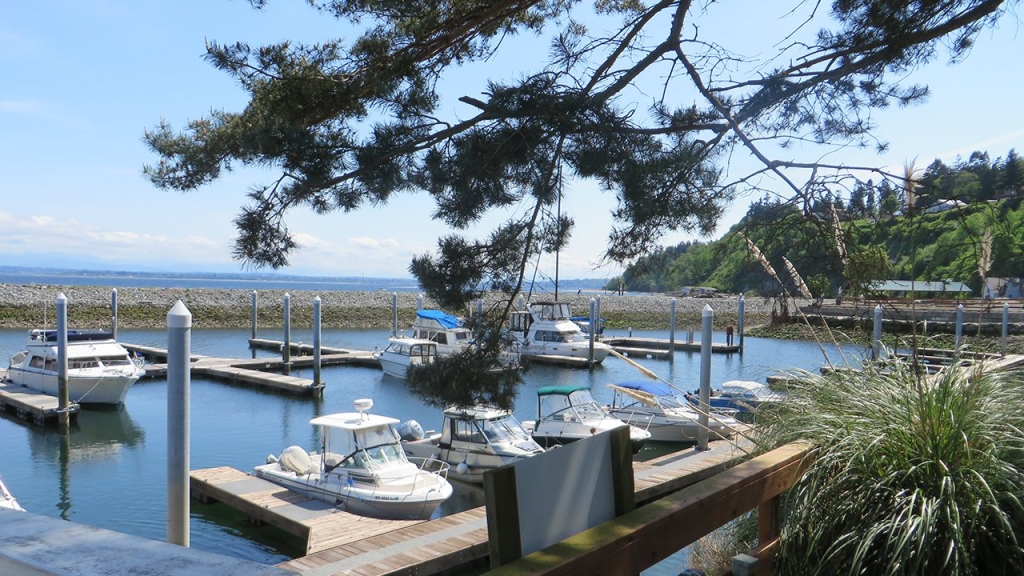 We have a marina…
…yacht club, 9 hole golf course, tennis court, covered picnic area, and community beaches. We hold golf tournaments, boating events, picnics and other community events. Some join in the activities, while many prefer the quiet, seclusion and miles of sandy beaches. There are under 1000 lots in the island, and under 300 homes. There are people who live on the island year round as well as weekenders.